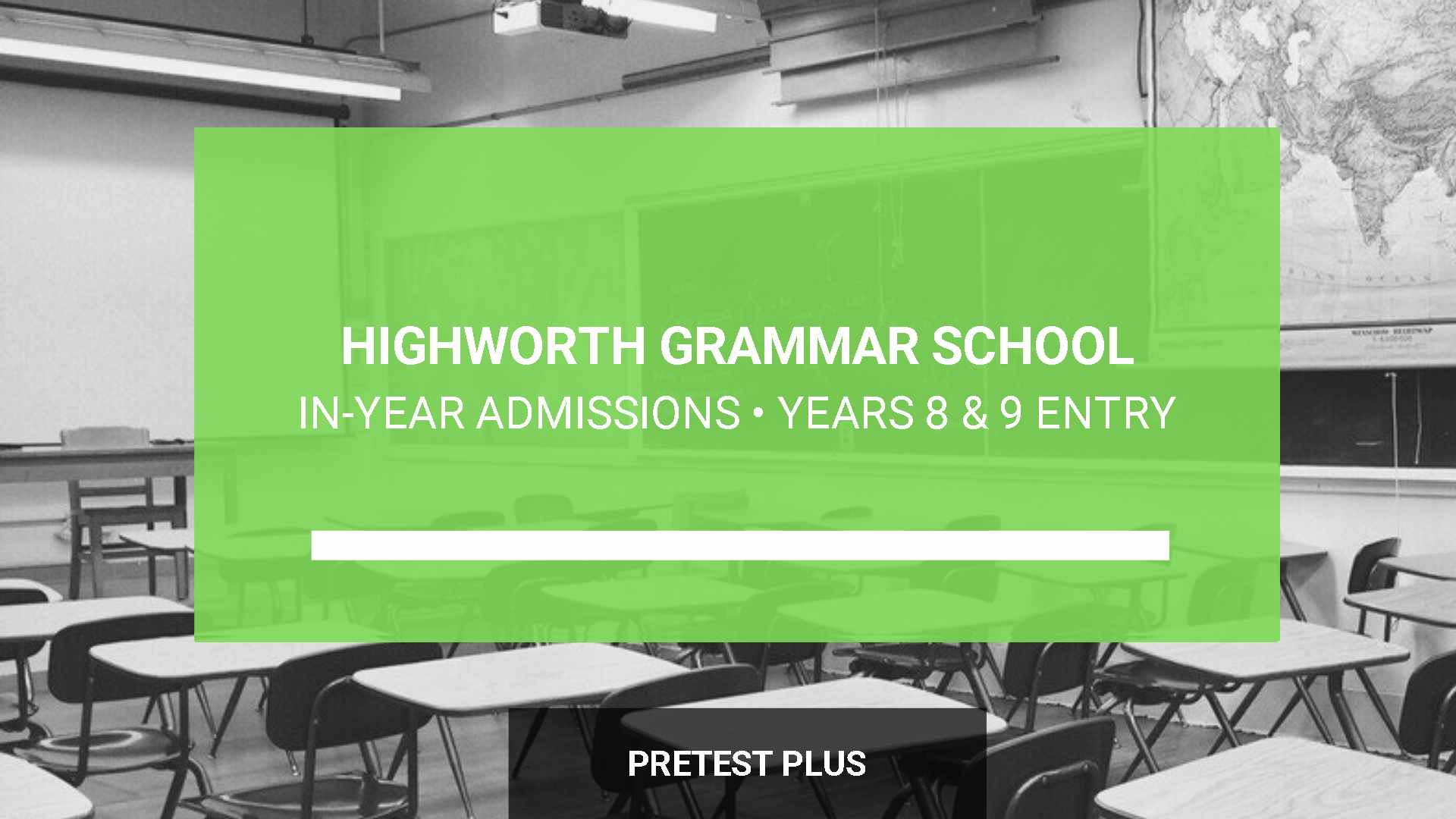 Highworth Grammar School | Late Transfer (In-Year 12+ and 13+) Entry Information
Introduction
Highworth Grammar School for Girls is a selective grammar school in Ashford, Kent. Dating back to 1904, the school has been rated as 'outstanding' by OFSTED and converted to Academy status in 2010. [1]
Students benefit from a rich curriculum, introducing them to a wide range of subject areas such as English, mathematics, science, history, geography, RE, MFL, art, DT, computing, dance, drama, PE and music.
PSHE forms the framework of the pastoral care system, helping students lead productive, proactive and successful lives as both individuals and members of society. Through this programme, the school invests in developing girls' overall health and wellbeing while simultaneously instigating their interest in the world of work. [2]
Highworth Grammar's motto is 'Reach for the Stars', hence a pursuit of success dominates its community. A place where skills and talents are maximised and learning is self-motivated, the school enables girls to mature into confident and responsible citizens who set challenging targets for themselves, yet achieve them with ease.
Highworth Grammar School standard entry point is 11 Plus. However, the school also accepts applications from pupils interested in Casual Admissions (Late Entry). To assess pupils for late transfer, Highworth Grammar School administers the CAT4 online test.
The Cognitive Abilities Test (CAT4) covers four subject areas, each of them evaluating pupils' Reasoning skills through standardised assessments. 
Highworth Grammar School In-Year Entry (12 Plus & 13 Plus) Casual Admissions Information
These tests will be taken at Highworth Grammar School. If you wish your child to be considered for the assessments, you should apply to the Local Authority using the 'In Year Admissions Form'. 
Prior to applying for a place, please reach out to the Admissions Team to learn if places are available. If the school is fully or over-subscribed in a year group, a place will not be offered even though your daughter sat the test. Under these circumstances, you will have to appeal on your daughter's behalf to an Independent Appeals Panel. 
Highworth Grammar School Late Transfer (In-Year Entry) Exam Information
Address: Quantock Drive, Ashford TN24 8UD
County: Kent
Admissions info: [email protected] or 01233 624910
School type: Grammar school for girls
Number of students: 1307 (approx.)
Exam type / Board: CAT4 (and written papers)
As part of the assessment process for late transfer entry, your child will be asked to complete the CAT4 assessment. 
Based on performance in this test, schools can judge pupils' progress over the academic year and hence decide on their setting and streaming (according to ability). 
This assessment is an effective way for schools to understand pupils' strengths and weaknesses and to personalise learning and adapt teaching.
Highworth Grammar School Late Transfer (In-Year) Exam Format
The CAT4 assessment will cover Verbal Reasoning, Non-Verbal Reasoning, Spatial Reasoning and Quantitative Reasoning.
The Verbal Reasoning section examines problem-solving skills using words.
The Non-Verbal Reasoning section covers problem-solving using shapes and patterns, rather than words.
The Spatial Reasoning section assesses your child's ability to identify shapes and how they change. 
The Quantitative Reasoning section tests their ability to solve problems using numbers.
Highworth Grammar School Late Transfer (In-Year) Practice Tests and Courses
Our CAT4 practice tests and courses are highly accurate, ensuring that your child's preparation is targeted and efficient. Read on to learn more!
CAT4 Practice Tests
Our highly rated CAT4 practice tests are available to take online immediately after purchase. Each module is marked automatically and can then be reviewed. Answers and explanations are provided for every question, as well as comparative ranking statistics on a per module basis so that you can precisely determine your child's strengths and weaknesses. These practice tests are specifically designed for CAT4 Levels D and E, which are taken in Year 7 and 8 for 12+ and 13+ entry, respectively.
12+ CAT4 PRACTICE TESTS
CAT4 – Level D – Practice Test 1
CAT4 – Level D – Practice Test 2
CAT4 – Level D – Practice Test 3
CAT4 – Level D – Practice Test 4
CAT4 – Level D – Practice Test 5
13+ CAT4 PRACTICE TESTS
CAT4 – Level E – Practice Test 1
CAT4 – Level E – Practice Test 2
CAT4 – Level E – Practice Test 3
CAT4 – Level E – Practice Test 4
CAT4 – Level E – Practice Test 5
CAT4 Video Courses
The following online video courses cover each section of the CAT4 exam. Each course consists of a series of lessons and step-by-step explanations. These will help your child recognise the underlying patterns to look out for in this assessment and thus master the required Reasoning techniques. The courses cover every possible question type that could potentially come up in the CAT4 test for 12+ and 13+ entry.
CAT4 Quantitative Reasoning Course
CAT4 Non-Verbal Reasoning Course
Special Offer!
Get 10% off orders over £80 and 20% off orders over £200. Use the code ppdiscount at checkout.
The information in this post was correct at the time of publishing. However, please be aware of future changes. We advise you to contact the school directly if you are unsure of anything. School contact details are provided within the post.
Please note that Pretest Plus is an independent publisher of practice tests and not affiliated with or endorsed by the publishers of the CAT4 or any other test publisher.