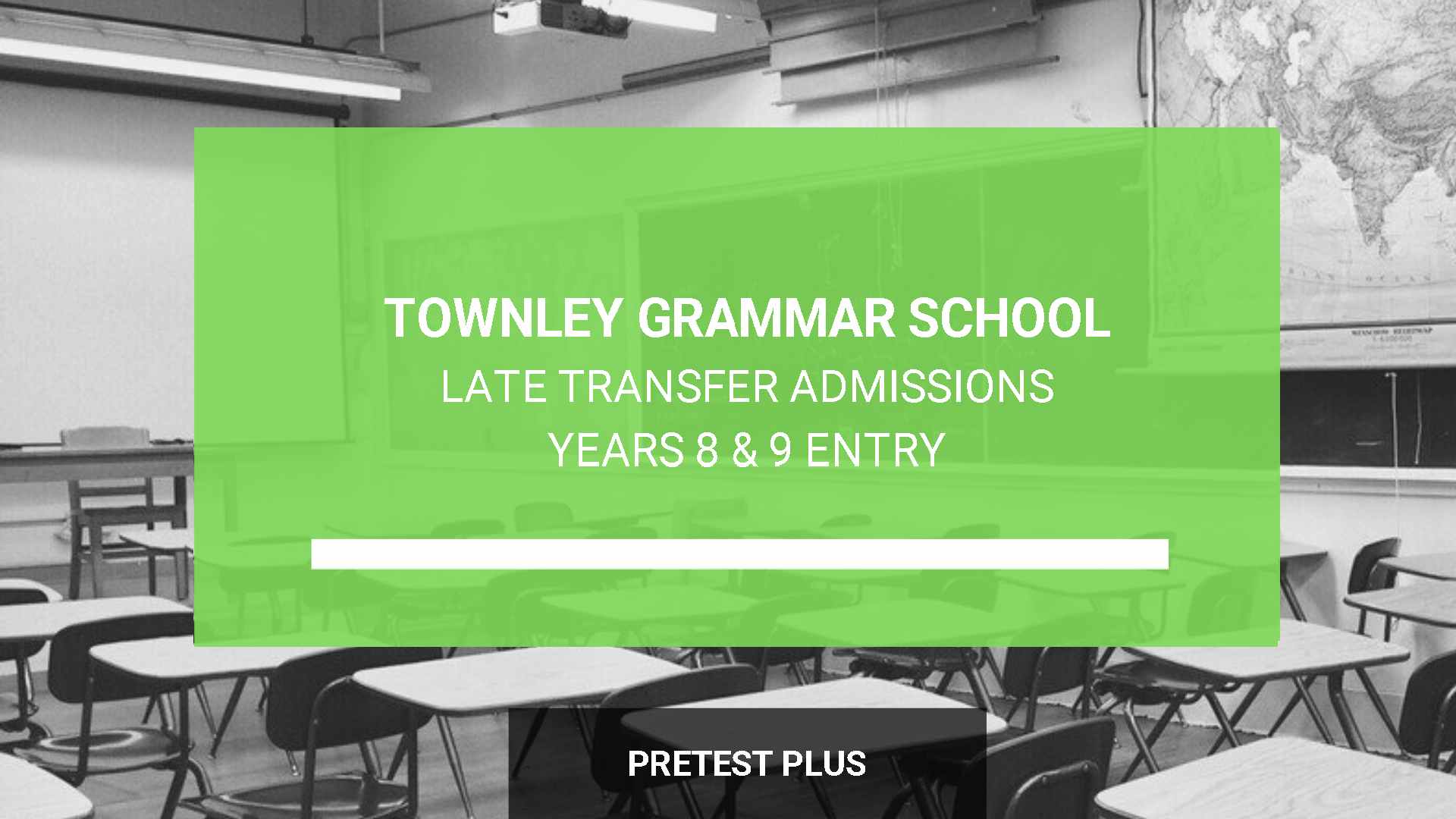 Townley Grammar School | Late Transfer (In-Year 12+ and 13+) Entry Information
Introduction
Townley Grammar School is a grammar school for girls on Townley Road, Bexleyheath, in the London Borough of Bexley. Producing excellent exam results, the school regularly appears in the Sunday Times Good Schools Guide. [1]
Actively preparing students for higher education, the school offers a broad academic and non-academic provision. Subject areas, delivered by highly experienced staff, include: art, classical civilisation, computing, dance, DT, drama, economics, engineering, English, geography, history, Latin, mathematics, MFL, music, PE, politics, RS, science and sociology.
To further equip girls with strong qualifications and insights into the possible career routes, Townley Grammar supplies a diverse and dynamic STEM enrichment program. Activities range from practical workshops to panel discussions with industry professionals. [2]
Numerous sporting opportunities are featured within the school's enrichment programme, including athletics, badminton, basketball, cricket, fitness, football, netball, rowing and volleyball.
Besides its standard entry point (11+), the school also accepts late entry applications. To assess pupils for late transfer, Townley Grammar School administers the CEM Select test. 
CEM Select is created by the Centre of Evaluation and Monitoring (CEM), which is part of Cambridge Assessment.
Townley Grammar School Late Transfer (In-Year 12 Plus & 13 Plus) Entry Admissions Information
These tests will be taken at Townley Grammar School or some other grammar school in Bexley. Dates for the assessment will be communicated by the school.
In order for your child to be considered for the assessments, you should complete and submit one of the following forms:
The Grammar In Year Application Form;

Bexley In Year Application Form.
If your child is not currently attending a Bexley school, the Bexley In Year Application Form will give her access to all of the schools in Bexley rather than just the selective schools. 
In the case of oversubscription, priority will be given to:
Looked after children or previously looked after children.

Students identified by the LA as achieving one of the highest scores in the selection tests.

Pupils whose siblings are already attending the school.

Children who live closest to the school.
Distance will be measured in a straight line from the applicant's home address to the Townley Grammar School entrance.
Townley Grammar School Late Transfer (In-Year) Entry Exam Information
Address: Townley Road, Bexleyheath, DA6 7AB
County: Kent
Admissions info: [email protected] or 020 8304 8311
School type: Girls' grammar school
Number of students: 1470 (approx.)
Open day date: October
Exam type / Board: CEM Select
As part of the assessment process for late transfer entry, your child will be asked to complete the CEM Select assessment. 
The test contains a number of unusual question formats that your child is unlikely to have encountered before. These include drag and drop digits and sentence auto-completes.
The assessment will be divided into a series of highly time-pressured sections. Your child doesn't necessarily need to complete all the questions in each section to do well.
Townley Grammar School Late Transfer (In-Year) Entry Exam Format
The CEM Select assessment will cover the following areas:
Verbal Reasoning

Non-Verbal Reasoning

Numerical Reasoning
The Verbal Reasoning section of the test assesses your child's ability to solve problems using words, with a special focus on depth and breadth of vocabulary.
The Non-Verbal Reasoning section requires your child to solve problems using shapes and patterns with a main focus on one specific question type.
The Numerical Reasoning section assesses your child's ability to solve problems using numbers and arithmetic.
Townley Grammar School Late Transfer (In-Year) Entry Exam Practice Tests
Our CEM Select practice tests are highly accurate, ensuring that your child's preparation is targeted and efficient. 
Each timed module is marked automatically. Your child will then be able to review every question in detail with clear step-by-step explanations.
Statistical averages, based on the scores of other students who have taken the same practice test, are provided so you can get an idea of your child's relative performance against their peer group. Click the below links to learn more and purchase: 
Online Practice Tests
CEM Select Practice Test 1
CEM Select Practice Test 2
CEM Select Practice Test 3
CEM Select Practice Test 4
CEM Select Practice Test 5
Skill Practice
CEM Select – Letter Connections
CEM Select – Missing Words
CEM Select – Multiple Meanings
CEM Select – Selected Letters
CEM Select – Synonyms
Don't forget to use the code ppdiscount at checkout to get 10% off orders over £80 and 20% off orders over £200!
The information in this post was correct at the time of publishing. However, please be aware of future changes. We advise you to contact the school directly if you are unsure of anything. School contact details are provided within the post.
Please note that Pretest Plus is an independent publisher of practice tests and not affiliated with or endorsed by the publishers of CEM Select or any other test publisher.