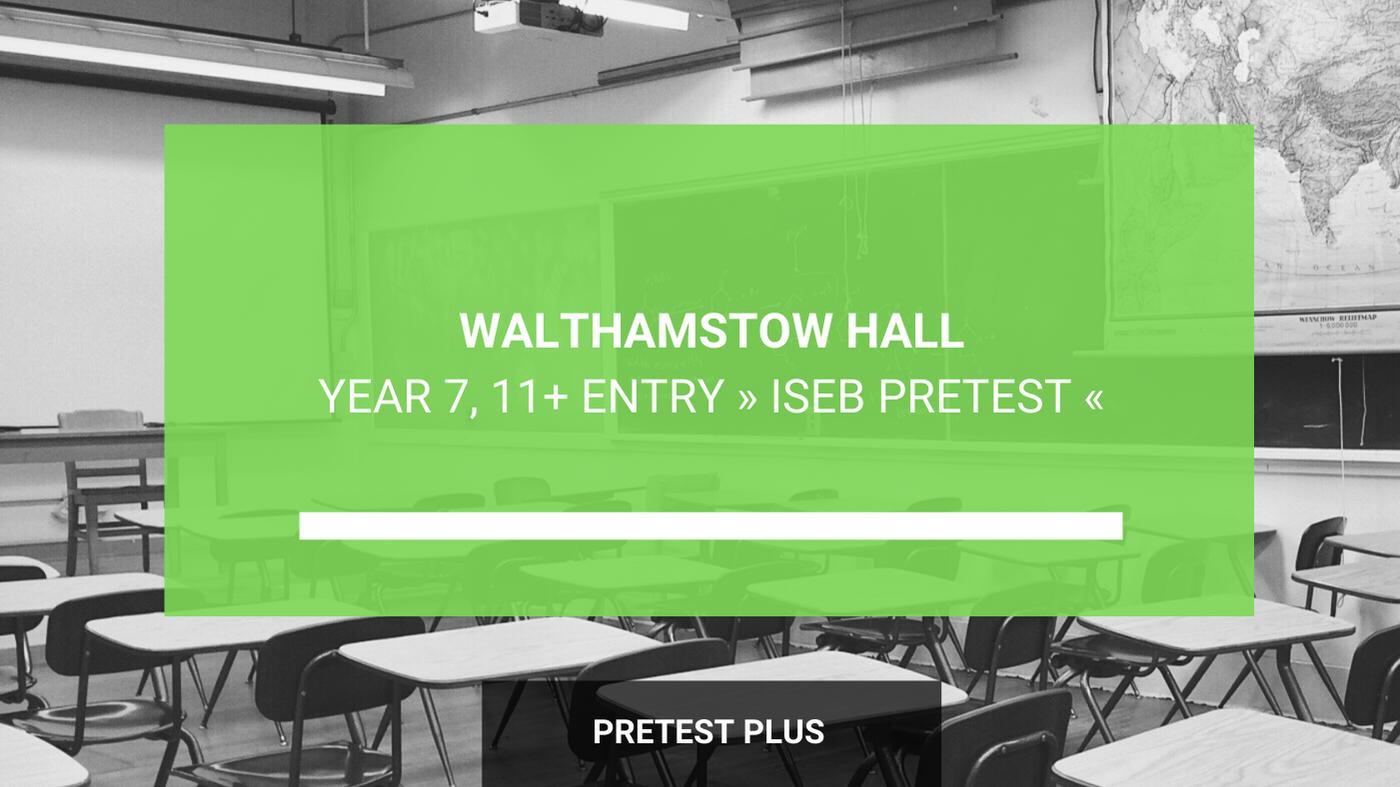 Walthamstow Hall | 11+, Year 7 Entry » Key Details
Bookmark this page? Pop your email into the box below to receive a link to this article so you can easily refer back to it later.
Introduction
Walthamstow Hall is a day school for girls in Sevenoaks, Kent. Founded in 1838, it is one of the oldest independent girls' schools in the country, educating pupils in line with the motto Non Palma Sine Pulvere (No reward without effort). [1]
Academically, the school strives to provide both breadth and choice, introducing students to relevant subject areas that are delivered by highly-qualified staff. The curriculum, offering everything from MFL and Classics to science and technology, is coupled with optimum-size classes, thus ensuring a valuable intellectual experience that is rooted in a 'have-a-go' approach.  
Over 50 co-curricular clubs are available, maximising the sense of adventure that pervades school life and facilitates girls' non-academic successes. The school boasts outstanding facilities to make this possible, including Ship Theatre (with an audience capacity of 200), a modern dance studio and a 25-metre swimming pool. [2]
Walthamstow Hall's community is grounded in trust and mutual respect, thus friendships formed at school are built to last. Well-rounded and competitive, the education on offer allows learning to be an active process that encourages participation and thus cultivates pupils' intellectual versatility, securing their enthusiastic approach to life as a whole. 
11 Plus (11+) Admissions Information | Walthamstow Hall
To familiarise prospective families with the ethos and educational philosophy of the school, Walthamstow Hall hosts Open Morning (in October). During the event, you and your child will have the chance to meet key teaching staff members and enjoy refreshments, as well as tour the school's extensive facilities. 
Entry is dependent upon the quality of your daughter's school reports, her conduct during an interview and her performance in entrance examinations. Please note that scholarship applicants are further assessed in the Autumn term of the year preceding entry. 
The following fees are payable: £150 for registration and £500 on acceptance of a place (the latter is refunded during your daughter's last term at the school).
11 Plus (11+) Exam Information | Walthamstow Hall
Address: Holly Bush Lane, Sevenoaks, TN13 3UL
County: Kent
Admissions info: [email protected] or 01732 468703
School type: Independent day school for girls
Open days: October
Exam type / Board: ISEB Pretest
To join in Year 7, your child will be asked to complete an online assessment called the ISEB Common Pretest, which assesses skills in Maths, English, Verbal Reasoning and Non-Verbal Reasoning. The test provides a universal and standardised measure of attainment, ability and potential.
11 Plus (11+) Exam Format | Walthamstow Hall
The ISEB Pretest assessment will cover the following areas:
English – covers comprehension, sentence completion, spelling and punctuation.

Maths – measures mathematical ability relative to the national curriculum stage.

Verbal Reasoning – tests thinking and problem solving with words.

Non-Verbal Reasoning – assesses thinking with shapes, space, diagrams and pictures.
In total, the four parts of the ISEB Common Pre-test take approximately 2.5 hours to administer and complete. There is no audio component to any of the tests.
11 Plus (11+) Practice Tests | Walthamstow Hall
At Pretest Plus, we believe that a little preparation can go a long way to improving a student's confidence and performance in entrance examinations.
We provide online practice tests, video courses and skill specific tests which focus on helping students familiarise themselves with the exact types of questions that they will be asked in their ISEB Pretest assessment. Click the below links to learn more and purchase: 
Online Practice Tests

 
Online Video Courses 
ISEB Pretest Non-Verbal Reasoning Course
ISEB Pretest Verbal Reasoning Course
Skill Practice
ISEB Pretest English – Comprehension
ISEB Pretest English – Sentence Completion
ISEB Pretest English – Spelling & Punctuation
ISEB Pretest Non-Verbal Reasoning
Don't forget to use the code ppdiscount at checkout to get 10% off orders over £80 and 20% off orders over £200!
The information in this post was correct at the time of publishing. However, please be aware of future changes. We advise you to contact the school directly if you are unsure of anything. School contact details are provided within the post.
Please note that Pretest Plus is an independent publisher of practice tests and not affiliated with or endorsed by the publishers of the ISEB Common Pre-test or any other Pre-test publisher.
Bookmark this page? Pop your email into the box below to receive a link to this article so you can easily refer back to it later.