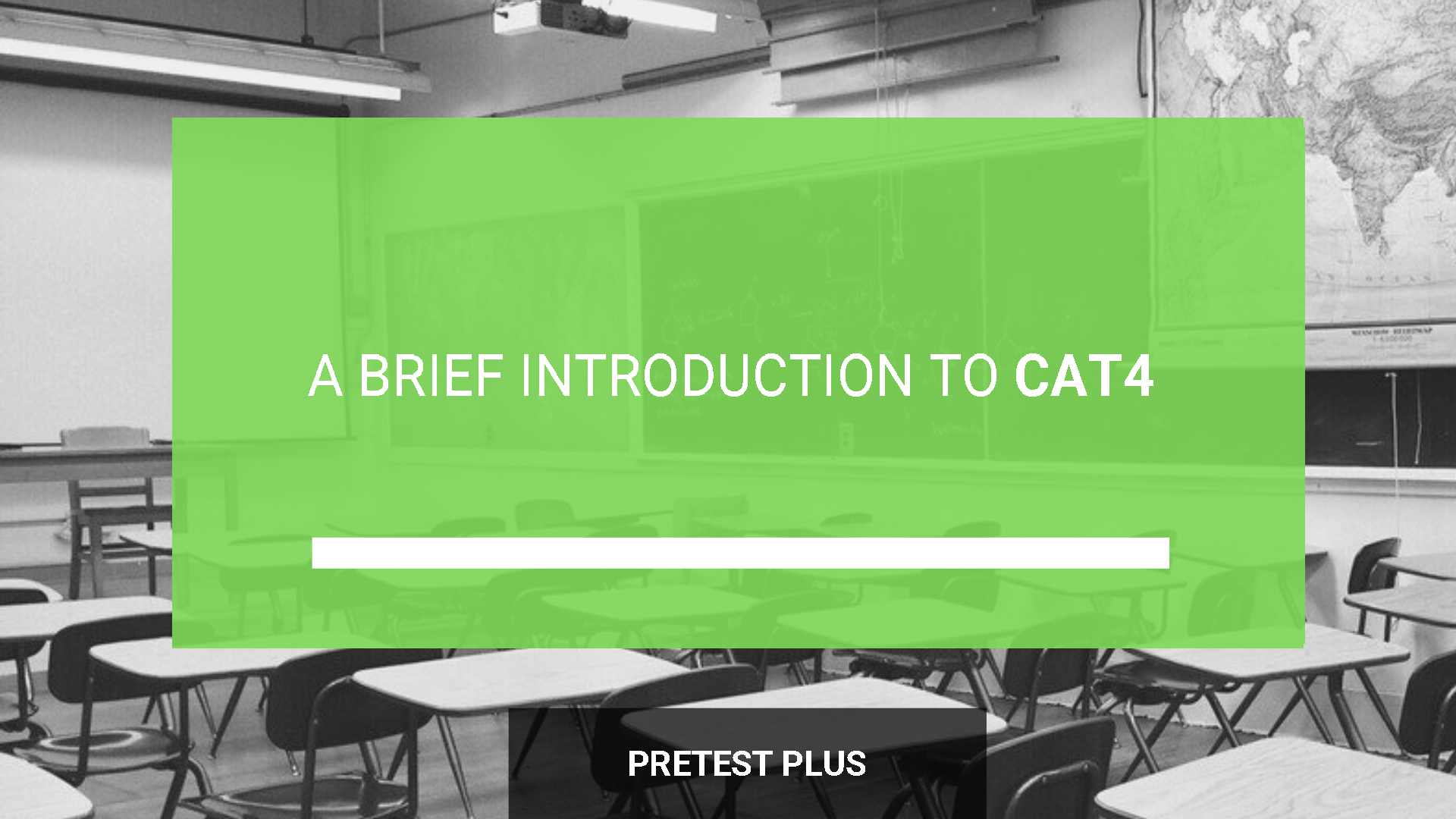 Cognitive Abilities Test (CAT4): A brief introduction
Bookmark this page? Pop your email into the box below to receive a link to this article so you can easily refer back to it later.
Intro
The Cognitive Abilities Test (CAT) is used by UK schools to assess pupils' developed abilities and future academic potential.
Schools use a child's performance in a CAT to judge progress over the academic year and to make decisions regarding setting and streaming according to ability. It is a way for a school to understand a pupil's strengths and weaknesses and to personalise learning and adapt teaching.
It is also used by some schools as part of their entry process into Year 7 (11+) or to decide which set or stream a child should join.
The resulting data is used to identify a pupil's strengths, weaknesses and learning preferences. Crucial information essential for personalised learning. The more a school knows about a pupil, the better it can position itself to enable pupils to maximise their individual potential.
How Can Pretest Plus Help?
As parents, knowing your child's strengths and weaknesses and learning potential, helps you to support them and their teachers in their learning journey.
CAT results can help to identify talented and gifted children, as well as showing if your child is under-achieving and would benefit from targeted support. Results can also identify specific learning types, eg spatial learners – those who are likely to excel in the STEM subjects (science, technology, engineering and maths), and therefore can provide you with a guide as to which subjects your child should choose at GCSE, A Level and university. It can also help with decisions about future careers and aspiration.
With so much of their future learning based on how they do in these tests, it is essential that they perform to the best of their ability and are not hindered by nerves or fear of the unknown.
Our practice tests are designed to familiarise pupils with the online format, style and content of this multiple-choice test, so that they feel calm, confident and prepared for the actual assessment. Our tests will give them a good feel for what the real thing will be like in terms of content, timing and structure.
In addition, our tests provide:
– Individual feedback on each question, so your child can build their experience of certain question types and practice those questions that prove challenging.
– Statistics so you will know where your child sits in relation to others taking the practice test.
– Valuable insights into your child's ability, allowing you to be a step ahead in supporting your child.
– You will be able to identify weak areas that may need working on, or areas of strength that could indicate the benefit of being stretched at an earlier age.
Everything you can find out about your child's abilities and how they learn will enable you to support them in the best possible way.
Click

here

to find out more and purchase our CAT practice tests (and courses).
As always, please get in touch if you have any further questions; we are always happy to help and advise!
Pretest Plus is an independent publisher of practice tests and not affiliated with or endorsed by the publishers of the CAT4 or the CogAT.
Bookmark this page? Pop your email into the box below to receive a link to this article so you can easily refer back to it later.