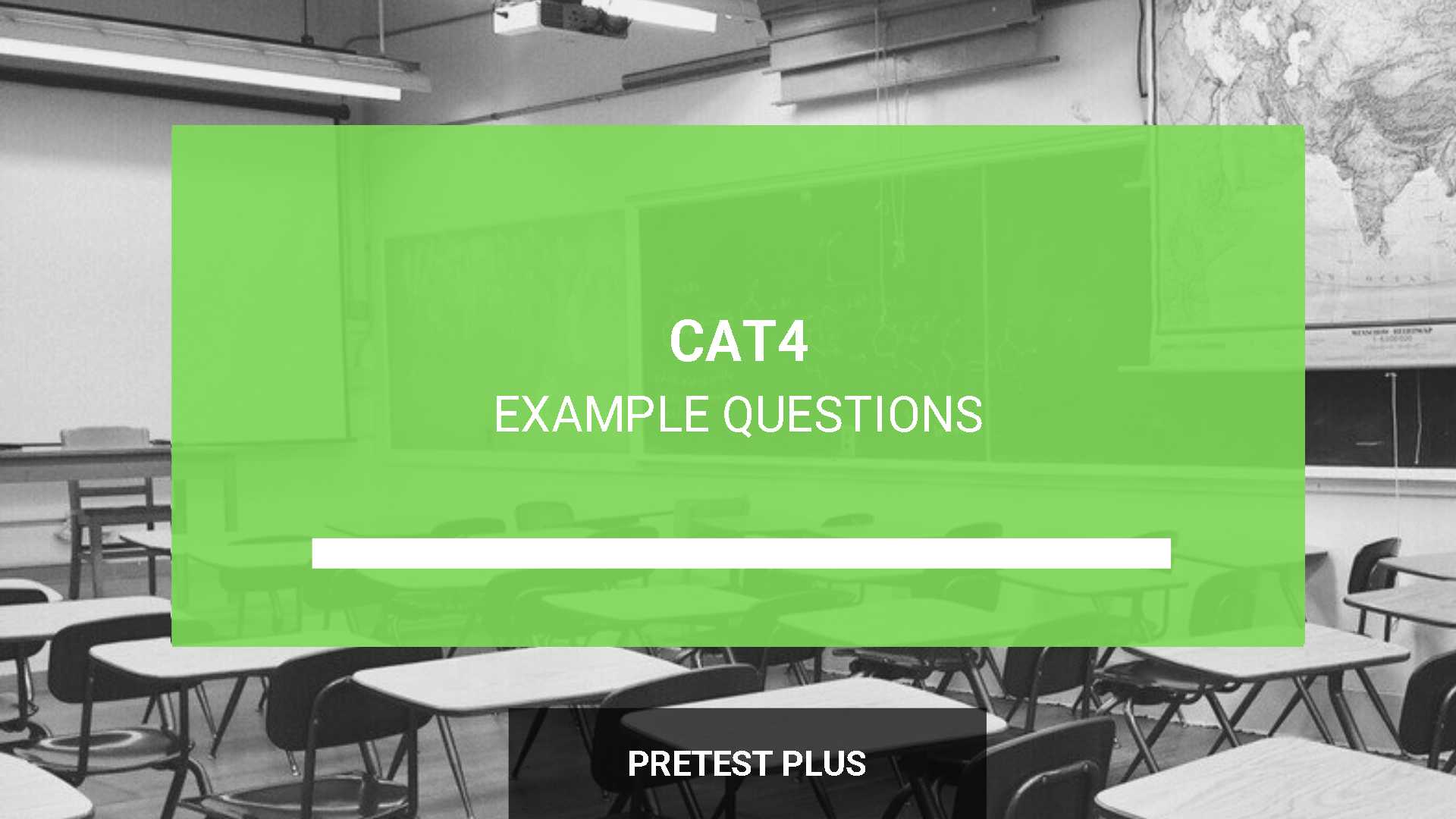 Cognitive Abilities Test – CAT4 – Example Questions
Introduction
As mentioned in a previous post, the CAT4 is the fourth addition of GL Assessment's Cognitive Abilities Test, one of the most widely used cognitive abilities tests in the UK.
It is used by schools to help them understand pupils' developed abilities (where they are now) and likely academic potential (where they could be.) This allows schools to support pupils in the right way to ensure that they achieve their potential.
The CAT4 is usually administered in three parts and consists of questions assessing: Verbal Reasoning (VR), Non Verbal Reasoning (NVR), Quantitative Reasoning (QR) and Spatial Awareness (SA). Questions are in multiple-choice format and there are five answers to choose from, labelled A-E.
Part 1 of the CAT4 test covers Figure Classification (NVR) and Figure Matrices (NVR). These may sound a little complicated, but here are some explanations that will help you understand things a little better.
Figure Classification
In this type of question the candidate will be given three shapes (figures) to look at. All three will be similar in some way. For example, they may all be shaded in grey.  The aim is to work out how they are the same and then to choose the most appropriate answer from the options given.
Figure Matrices
In this type of question the candidate must find the missing shape (figure) that most logically completes the set. The candidate will be looking for a pattern in the shapes.
Part 2 covers Verbal Classification (VR), Verbal Analogies (VR) and Number Analogies (QR).
Verbal Classification
The candidate will see a list of three words, all of which are similar in some way.  For example, a set of colours, 'red', 'blue' and 'green'. The candidate must work out how they are the same (all colours) and then choose the most appropriate answer out of the options given.
Verbal Analogies
The candidate will see a set of three words. The first two words go together (for example, as antonyms or synonyms). The third word goes together with one of the answer choices to make another correct pairing.
Number Analogies
The candidate will see two pairs of numbers, linked in some way and then a single number of another pairing, which needs to be completed. It's all about spotting a rule in the relationship between the numbers in the pair. The candidate may have to add, subtract, multiply or divide to spot the rule.
Part 3 covers Number Series (QR), Figure Analysis (SA) and Figure Recognition (SA).
Number Series
The candidate will see a series of numbers and have to work out the rule/s used to arrange the order of the numbers and then decide which one comes next in the series.
Figure Analysis
This is based on symmetry. The candidate will be shown a diagram, for example an image of a folded piece paper with holes punched into it, and the candidate must work out what it would look like when laid out flat and unfolded, and pick the appropriate answer.
And finally….
Figure Recognition
This is about recognising hidden shapes. Each question has a target shape. The target shape is hidden in one of the five multiple-choice answers and candidates must spot it to answer correctly. There is no requirement to turn or flip the shape to find it.
CAT4 Practice Tests and Courses
Practice Tests
Our CAT Practice tests cover these question types in timed sections and provide great practice for those taking any form of the Cognitive Ability Test. You can learn more about our highly accurate online CAT4 practice tests by clicking on the links below. These CAT Practice Tests are available to take online immediately after purchase. Each module is marked automatically and is then available for review with answers and explanations provided for every question. We also provide comparative ranking statistics on a per module basis so you can quickly identify your child's strengths and weaknesses.
Video Courses
The following online video courses cover everything your child needs to know for each section of the CAT4 assessment. Each course consists of a series of lessons that go through each question type in great detail, providing step-by-step explanations and techniques to help your child recognise the underlying patterns to look out for. They cover every possible question type that could come up in the CAT4 test.
CAT4 Quantitative Reasoning Video Course
CAT4 Non-Verbal Reasoning Video Course
CAT4 Spatial Reasoning Video Course
CAT4 Verbal Reasoning Video Course
Special Offer!
Get 10% off orders of two products or more. Use the code ppdiscount at checkout.
Please note that Pretest Plus is an independent publisher of practice tests and not affiliated with or endorsed by any other test publisher.
Related posts:
Year 7 CATs: Everything Parents Need to Know